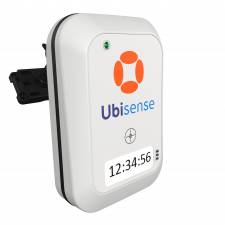 Product Overview
Ubisense Dimension4 (D4) is a best-in-class precision real-time location system. It consists of hardware, firmware and server-based software components that together have helped D4 become the most widely deployed, high accuracy and production-proven location system in the world.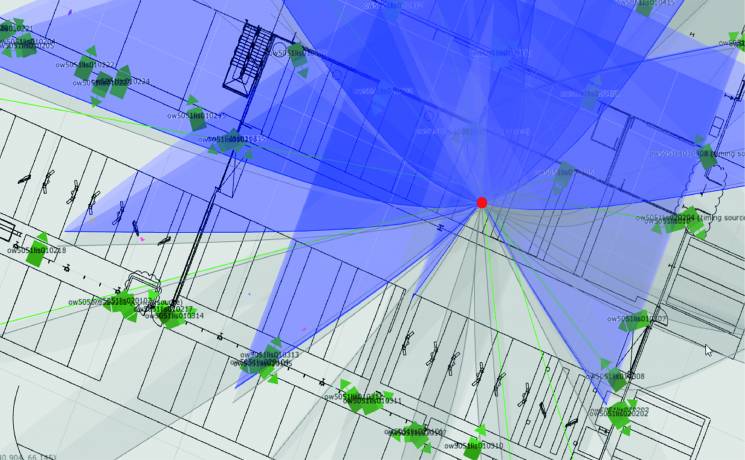 Ubisense Dimension4
Best available battery times – Batteries last as long as 15 years – for Ubisense Industrial tags running at 1Hz.
Only UWB to measure angles – Ubisense D4 provides far higher redundancy and precision in like-for-like configurations than any other UWB RTLS.
Proven to be massively scaleable – With single systems running more than 1000 sensors providing machine-level, real-time response.
The Dimension4 Location Platform is a comprehensive package including sensor firmware and server-based software components required to configure, coordinate and manage the Dimension4 RTLS. Scalability and real-time performance lie at the core of the Dimension4 architecture, allowing users to deploy sensor systems that scale from micro-installations (small control systems running on a single machine) through to large sites with several servers and thousands of sensors and tags, with continuous and predictable behaviour.
Dimension4 is used in many sectors including automotive, aerospace, transit, military training, research, sports and healthcare.
Sensors
Dimension4 sensors are first-class Ethernet connected devices powered over Ethernet (POE) that can be deployed both indoors and outdoors (using appropriate Ingress Protection options).
Dimension4 sensors are precision ultra-wideband (UWB) measurement devices, hosting an array of antennas and ultra-wideband radio receivers for best-in-class detection and localisation of Ubisense UWB tags.
TDU
The D4 Timing Distribution Unit (TDU) is a 2U rack-mountable device that provides precise timing synchronisation for up to 21 sensors in a Ubisense sensor network. With a TDU it is possible to reduce the number of long network cable runs required for wide-area installations by combining the network and timing signals needed by each sensor onto a single Cat5e unshielded cable.
TAGS
Ubisense tags offer industrially-proven reliability and cover a range of tracking and applications needs. Tag variants offer different combinations of battery lifetime, Ingress Protection, robustness and even location modalities (including GPS).

Software highlights
Management of initial sensor installation and configuration workflow
Secure centralised management of configuration data for the sensor network
Real-time coordination of the sensor network to share tag measurements between sensors
Bayesian filtering of tag measurements to generate accurate tag location data
Bulk storage and retrieval of measurement and location data for audit and review
Health monitoring of the sensor network to support proactive maintenance
Platform components
System Installation – Components and tools that support efficient and accurate deployment of the D4 sensor system
Deployment Options – Multiple configuration and operating modes for different tracking use cases and IT environments
Location Processing – Real-time cellular management and optimization of sensor data using optimal estimation techniques
Operational Support – Centralised management of sensor network configuration data, real-time coordination of live tag measurements between sensors and component-level operational support tools
Standards – Standards-based support for on-the-wire integration, over-the-air transmission and UWB signal measurement
Audit & Optimisation – Storage, retrieval, review and analysis of sensor data for audit, review and preventative maintenance