INDUSTRIES
Automotive
Control Quality.
Save Time.
Lower Costs.
Ubisense understands the two main drivers of cost in automotive assembly: time and quality.
Reducing assembly time increases throughput and maximizes the utilization of valuable manufacturing resources. Improving quality by eliminating errors reduces expensive repair and rework processes, and lowers future warranty costs.
Ubisense location sensing technology digitizes all the manual and moving parts of the vehicle assembly process and connects to manufacturing execution and planning systems to help you improve quality and save time.
Remove barcode scans
Ubisense can automate the identification of cars on the production line and the parts and tool settings required all based on location, so you no longer need to waste time scanning barcodes.
The precise location of cars and wireless tools are tracked on the assembly line. When a tool comes together with a car, an automatic match occurs to make sure the right tool is configured with the right settings and the right instructions displayed to fit the right parts to the right car. No more scanning errors and no wasted assembly time.
Switch to wireless tools with digital tethers
Corded DC tools create trip hazards, mar paintwork and slowdown workers. Switching to wireless assembly tools solves those problems but creates others; how do you control tool use when it's not fixed to a workstation?
Ubisense has been swapping physical tethers for digital tethers in global automotive plants for over a decade. Location sensors attached to wireless tools control the use and settings in the spaces you care about, giving you the confidence to switch to wireless tools.
Bolt-level accuracy for critical fastenings
Ultra-wideband RTLS and vision sensors can locate assembly tools to within millimeters, enabling bolt-level accuracy. By precisely tracking tool position and orientation, assembly devices can distinguish between adjacent fasteners to ensure the correct tightening sequence is followed for critical operations.
Control tightening sequence and torque settings
Automatic digital audit of completed fasteners
Configure multiple tool zones on the same product
Enable multiple tightening sequences on the same line

Corrects for poor lighting and recessed fastenings

.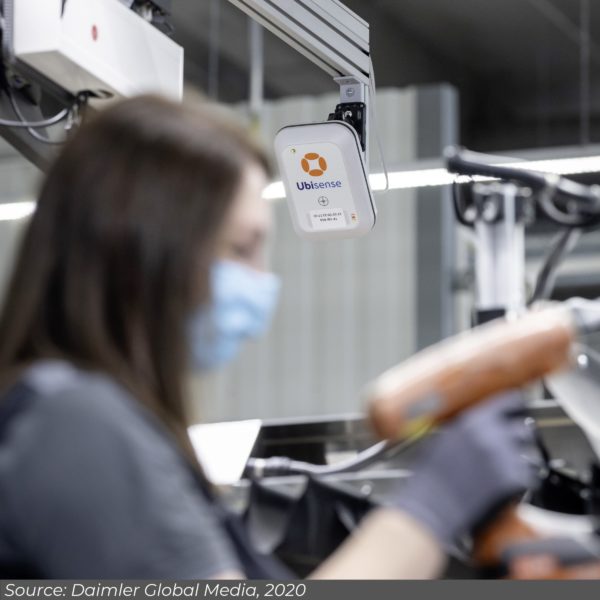 Tool Control
Directly control wireless tools in real-time on fast-moving or complex assembly lines.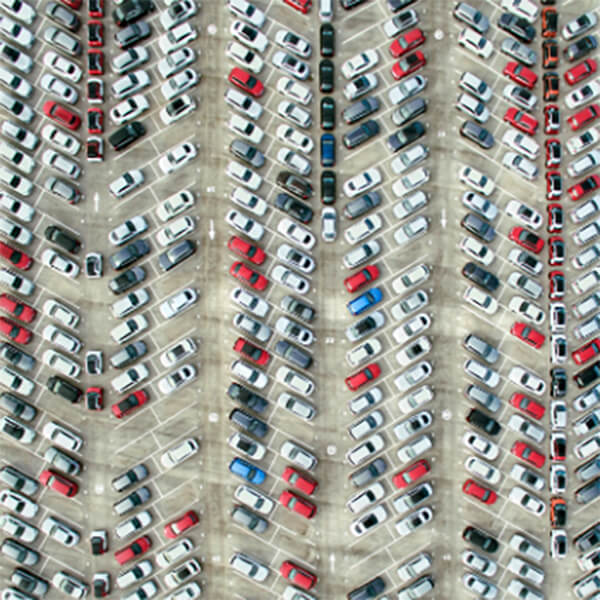 Yard Management
Locate and manage Work-In-Progress (WIP) in real-time across indoor and outdoor storage areas.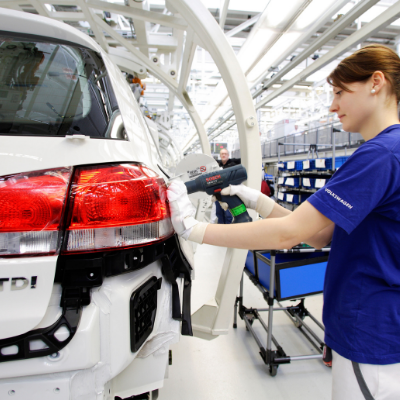 Production Logistics
Add real-time location data to logistics management applications to optimise efficiency.
Locating Work in Progress
With high volumes of finished and unfinished product widely dispersed around site, it can be difficult to find and stage assets effectively. Time is often wasted searching for lost or forgotten WIP.
Ubisense Yard Management reduces wasted search time and helps coordinate the correct staging of WIP in your processes.
Quickly find finished or unfinished products on a digital map of your facility
Create searches based on product location and status

Easily see the real-time location and status of all WIP

.
Location Data Integration
Ubisense Dimension4™ Real-Time Location Systems (RTLS) uses not just Ultra-Wideband (UWB) but can integrate any location sensing technology to offer extended use cases across the automotive plant.
Bluetooth Low-Energy (BLE) or RFID can be integrated in the same system for high volume parts and materials tracking to optimize production logistics, optical vision and laser systems offer millimetre level accuracy for critical fastening and tightening sequencing, and GPS extends coverage outside to storage and test areas.
Application Integration
Ubisense connects to any existing system of record, including ERP and MES to update planning and execution with real-time events and activity, and tool control systems to ensure correct operations are enabled, tracked and audited to reduce errors and improve quality.
Extensible APIs support any non-typical integration through various interfacing technologies including REST services, .NET, and direct RDBMS integration.
Reporting and Dashboard
Build and customize process and KPI reports from large volumes of historical and real-time data. Move from out-of-date excel planning documents to real-time systems offering insight and optimisation of off-line repair and rework processes like Aston Martin <link to case study>
Highlight process inefficiencies and give decision makers valuable business insights into performance, trends and previously hidden processes.
Trusted adviser to some of the biggest automotive companies in the world
We are proud to be a trusted adviser to some of the biggest automotive companies in the world, offering in-depth knowledge of the sectors in which we operate and the challenges that customers face, at every level of the organisation.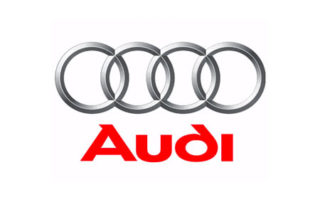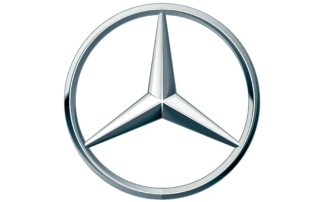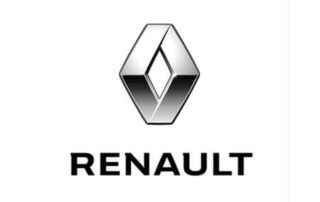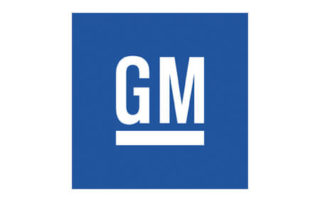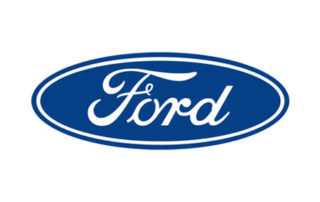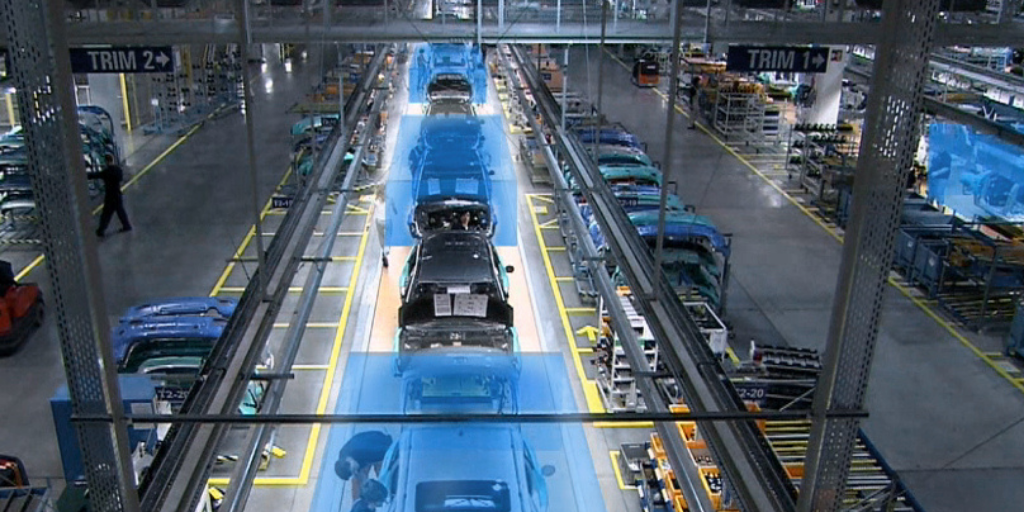 Our solutions are based on our powerful, sensor agnostic SmartSpace® enterprise platform, which uses location to deliver a real-time digital twin of our customer's physical operations, driving quality, increasing productivity, managing complexity and reducing costs.
Speak to one of our automotive experts to define the sensor and tag coverage required to enable the solution you need; wireless tool control, production logistics, yard management and repair/rework optimisation.
Software integrations with ERP, MES and tool controllers enabled, and reporting and dashboards easily configured whether on-premise or in the cloud.
Hardware installation and configuration with Ubisense and local partners, including automated sensor calibration and verification.
Ongoing tech support and training to ensure continued performance and optimisation for busy, dynamic and complex manufacturing facilities.
Technology
World-class technology specifically designed to operate in complex and dynamic automotive plants with a proven track record of reducing costs and increasing efficiencies.
Advisory
Trusted advisers offering deep understanding of digitizing the automotive assembly processes from long-standing relationships with leading global OEMs.
Customer Service
Strong customer references demonstrating compelling return on investments and a global service network meaning local support where you need it.
Zero Interruption
A solution architected with automotive manufacturers in mind, with the ability to install, configure, test and deploy without disruption to ongoing operations.
HEAD OFFICE (UK)
Ubisense Limited
St Andrew's House
St Andrew's Road
Chesterton
Cambridge, CB4 1DL
United Kingdom
+44 1223 53 5170
NORTH AMERICA
Ubisense America LLC
1630 Welton Street, Suite 1000E
Denver, CO 80202
United States
+1 720 549 7553
EUROPE
Ubisense GmbH
Klaus-Bungert-Straße 5B
40468 Düsseldorf
Germany
+49 211 2297330
Ubisense SAS
52 Boulevard De Sébastopol
75003 Paris
France
+33 1 83 79 06 82
JAPAN
Ubisense Japan
Rakuten Crimson House
1-14-1 Tamagawa
Setagaya City Tokyo
158-0094 Japan
+81 3 4577 8372