On-demand Webinar
Transit Management Demo – Ubisense Virtual Conference 2023
Evan Lin, Ubisense Presales Solutions Consultant, demonstrates how SmartSpace® can help improve and automate depot operations.
Ubisense is a world leader in real-time location tracking. Our SmartSpace® and Dimention4™ technologies are making a global impact across a variety of industries, including mass transit, automotive, aerospace, logistics, and general manufacturing.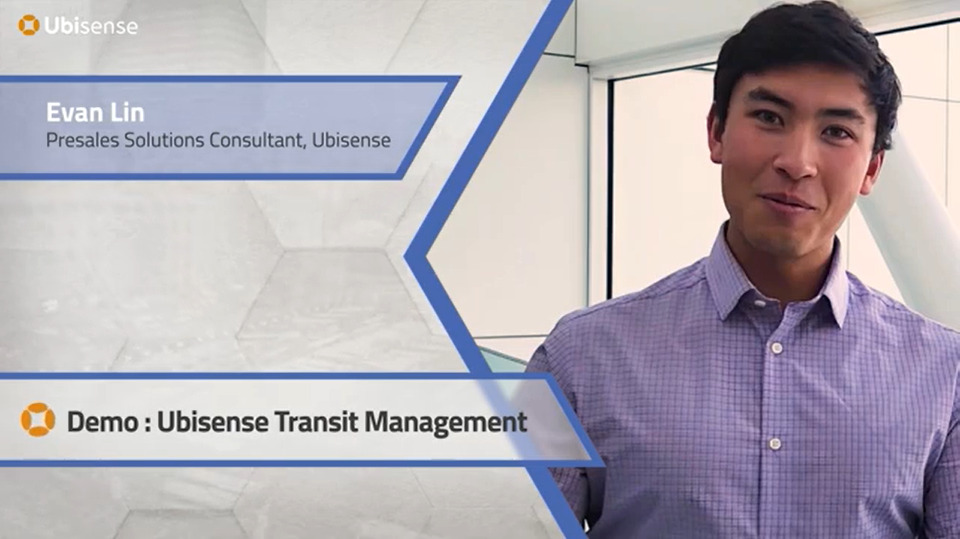 In this video you will learn about:
Ubisense in the Transit Industry
3rd party systems that integrate with SmartSpace®
Digital twins of depots
Locating vehicles
Monitoring different sites
Vehicle status / Configuring "roles"
Customization
Combining imported data and real-time location data
Examples and use cases
Reports
and more…
At the end of the video there is a short demonstration of the accuracy of Ubisense's tracking tags. The demonstration shows how busses returning to parking bays can be tracked to centimeter-level accuracy.
This video was recorded as part of Ubisense's 2023 Virtual Conference. To see more videos from this conference, and to read more about Ubisense and RTLS technology, please visit our blog. If you would like to speak to someone at Ubisense, please visit our Contact Us page.

Presented by Evan Lin, a Presales Solution Consultant at Ubisense
Ubisense is a developer of real-time location systems that provide enterprise business automation services.