On-demand Webinar
Demo – Assembly Line Tool Control – Ubisense Virtual Conference 2023
In this session, Elif Kaya (Presales Solutions Consultant, Ubisense) speaks about "Assembly Line Tool Control".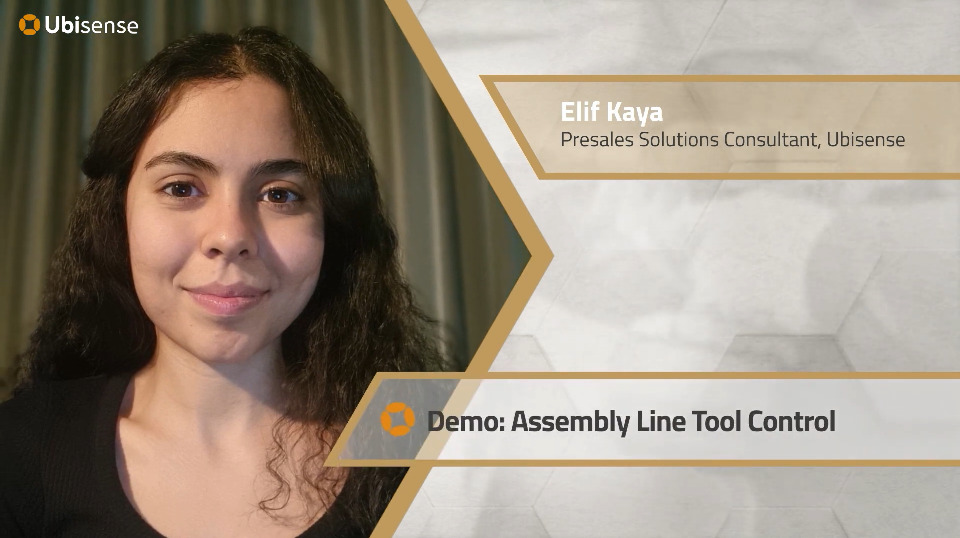 In this video you will learn about:
SmartSpace® and its real-time interface
Spatial properties and interactions between tools and different spaces
Spatial relationship data
The web browser interface
Flexible identification & Process event triggers
Configuring zones
Tool control features – zone-enabled tools, product spaces, counting rundowns of tightening, restricting usage
The advantages of SmartSpace over RFID solutions
Effective tool control helps to prevent lost or misplaced tools, reduce the risk of damage to tools, and increase overall efficiency and productivity. It also plays a critical role in maintaining quality control, as properly calibrated and maintained tools are essential for ensuring consistent and accurate results in manufacturing processes.
Some common methods of tool control in the auto industry include using tool tracking software, implementing tool check-out procedures, using color-coding and labeling systems to organize tools, and conducting regular inspections and maintenance.  SmartSpace® offers a more comprehensive and efficient option for modern tool control needs.

Presented Elif Kaya, Presales Solutions Consultant at Ubisense
Ubisense is a developer of real-time location systems that provide enterprise business automation services.