About Ubisense
Imagine a world where software actually knows what's going on. Seeing the world just as we do.
When software connects naturally to the real world, it revolutionizes the power of computers to help us.
It's possible to build 10 totally different cars on the same assembly line. Optimize the test and rework of tractor manufacture. Test complex planes before delivery. Dispatch buses in the right order for the morning commute. Train soldiers in urban combat exercises.
Our products make this happen. All over the world, 24/7.
Headquartered in Cambridge UK, Ubisense operates globally with more than 900 customers, transforming their physical space into SmartSpace.
About the founders
The history of Ubisense begins in 1996 at the Oracle Research Laboratory, where the founders of Ubisense (Dr Andy Ward, Dr Paul Webster, Pete Steggles and Dr Rupert Curwen) met. The remit of the research lab was "advanced industrial research with strong academic connections", connections which came through the sponsorship of PhD students at the University of Cambridge.
Andy Ward (now Ubisense CTO) was a University of Cambridge PhD student working on the idea of "fine ­grained location". During the course of the next few years, the founders worked together on a location system, developing the hardware and software that would cover the entire building of Keynes House (1,000m 2 ). This initial test site demonstrated what could be done with accurate location technology and was one of the flagship projects at the laboratory. In mid-2002, after the closure of the lab a spin out company (Ubiquitous Systems) was formed, which would later change its name to Ubisense.
During this time Ubisense moved away from ultrasonic and towards radio based location using ultra­wideband (UWB) technology, first shown to customers in 2003. By the end of 2006, the team had successfully achieved European regulatory approval and within 6 months, the team redesigned the entire product range to be smaller, cheaper and longer range. By May 2007 version 2.0 products, later rebranded as Series 7000, were released as the world's first commercially available UWB solution with FCC and CE approval.
The four founders remain at the heart of Ubisense, driving innovation, product development and ensuring customer success.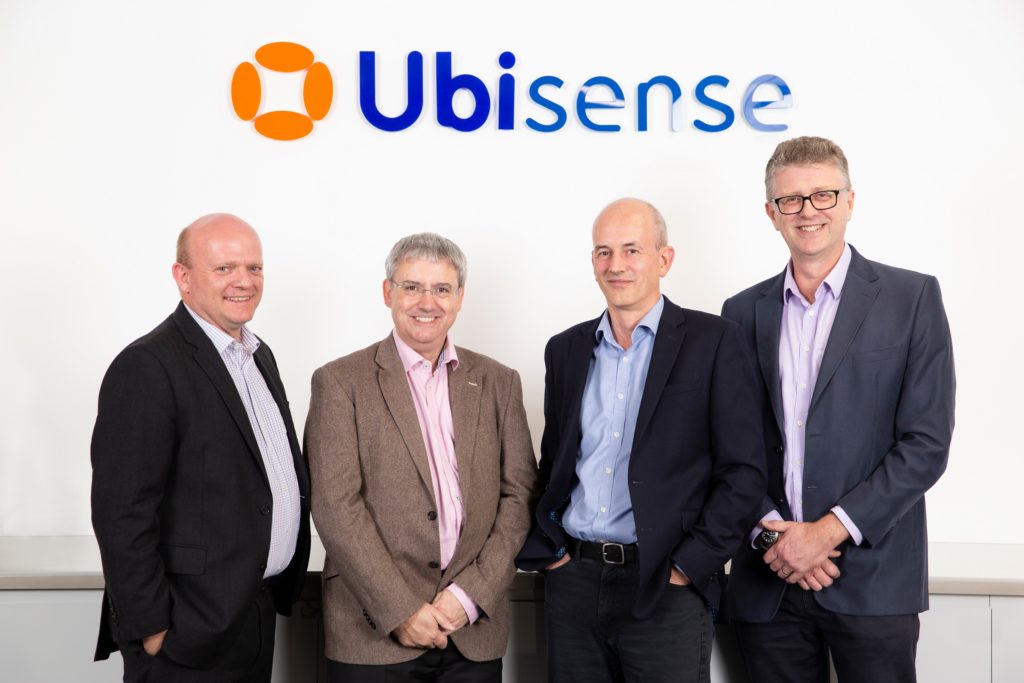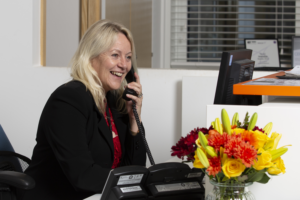 Our people
We have a wide range of employees working across our business each bringing unique and valued skills to Ubisense. They have built up strong and long lasting relationships with each other, our customers, suppliers and other stakeholders, creating a powerful network of individuals with unique ideas and contributions that make a successful business.
Our passionate staff work hard but we also make time for fun, creating positive environments in which to work – wherever we are in the world.
If you would like to work for Ubisense, please get in touch to ask about current or future vacancies.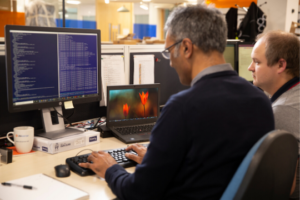 Our values
To transform physical spaces into smart spaces where software connects naturally to the real world, empowering people and revolutionizing business processes.
Customer at the centre
Quality in our work
Employee satisfaction
Innovation, not re-invention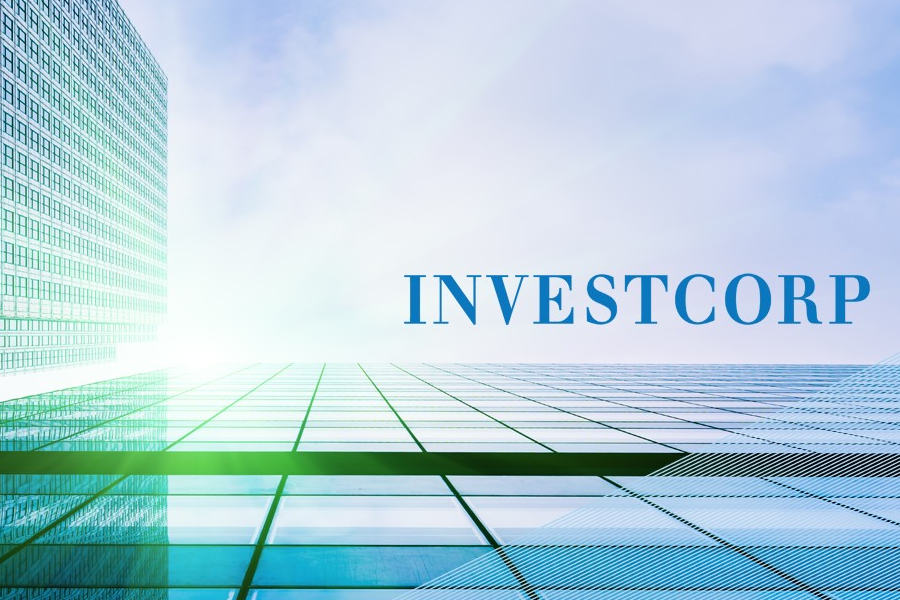 Our Investors
Ubisense is 100% funded by private equity from Investcorp.
Investcorp is a leading global manager of alternative investments with more than US $31bn of assets under management, diversified across three continents, six asset classes and numerous product lines.
Investcorp Technology Partners (ITP) focuses on investing in growing, European-headquartered B2B technology companies with proven products that solve mission-critical problems and have multiple avenues for growth.
Ubisense is certified to Cyber Essentials Plus. Cyber Essentials Plus is the highest level of certification offered under the Cyber Essentials scheme – an official UK-wide government-backed certification that helps companies guard against the most common cyber threats and reduce their risk.
HEAD OFFICE (UK)
UBISENSE LIMITED
ST ANDREW'S HOUSE
ST ANDREW'S ROAD
CHESTERTON
CAMBRIDGE, CB4 1DL
UNITED KINGDOM
+44 1223 53 5170
NORTH AMERICA
UBISENSE AMERICA LLC
1630 WELTON STREET, SUITE 1000E
DENVER, CO 80202
UNITED STATES
+1 720 249 4149
EUROPE
UBISENSE GMBH
FRANZ-RENNEFELD-WEG 6
40472 DÜSSELDORF
GERMANY
+49 211 229733-0
UBISENSE SAS
52 BOULEVARD DE SÉBASTOPOL
75003 PARIS
FRANCE
+33 1 83 79 06 82
APAC
UBISENSE JAPAN K.K.
INSPIRED.LAB.
OTEMACHI BUILDING 6F
OTEMACHI 1-6-1
CHIYODA-KU TOKYO
100-0004 JAPAN
+81 3 4577 8372