Ubisense rolls out SmartSpace platform across multiple plants for leading luxury automotive manufacturer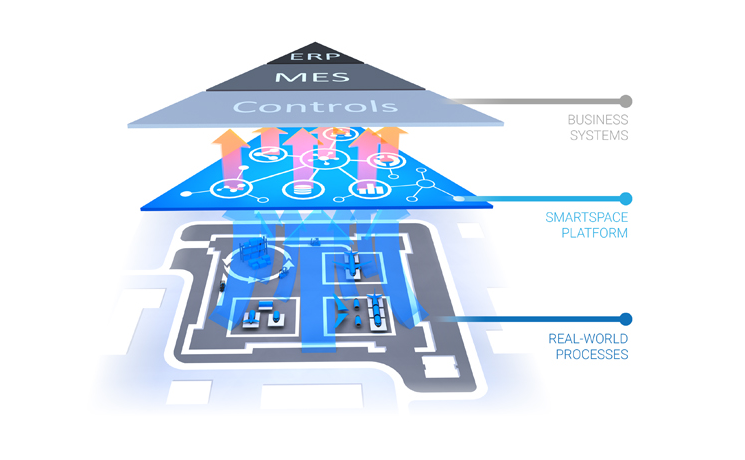 Ubisense Group plc (AIM:UBI), a global leader in enterprise location intelligence solutions, is supporting Daimler by rolling out its SmartSpace IIoT platform at production sites across the globe.
SmartSpace is an important enabling component of the manufacturer's 'Paperless Factory' initiative, which is helping the business to increase productivity, quality, and flexibility through real-time control of people-driven processes. This includes everything from smart cordless tooling and mobile quality inspection devices to lineside worker guidance systems that cover the production lines.
Ubisense works with 9 of the 10 leading automotive manufacturers to help create smart factories that allow employees, machines and industrial processes to intelligently connect. Car manufacturers are today facing increasing demand from around the globe for vehicles that meet a customer's specific requirements. At some plants this now means that it is rare to see two identical vehicles on the assembly line. Smart factories enable car manufacturers to address these trends by: speeding up manufacturing (while retaining high quality); being competitive on pricing (in terms of production costs and goods manufactured) and enabling flexibility across production.
Ubisense SmartSpace helps to create smart factories by using location and identification data to drive industrial activities. Unlike traditional, fragmented approaches to location data management, SmartSpace consolidates information from multiple sources to create a digital twin of the physical factory.  This detailed real-time view of processes and production gives manufacturers unrivalled visibility and control of their business.
Andy Ward, CTO at Ubisense, said: "As automotive manufacturers consider strategies to enable a fully-digital Industry 4.0 production environment, we are seeing an upsurge in demand for our enterprise software solutions to help manage complexity and increase flexibility, while reducing costs".