Ubisense appoints Director of Aerospace Sales as demand for its solutions take off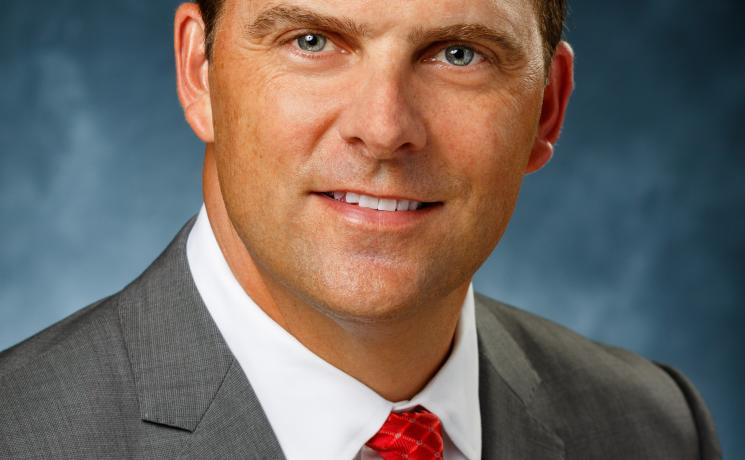 Ubisense Group plc (AIM:UBI), the global leader in enterprise location intelligence solutions, has appointed Brad Williams as Director of Aerospace & Defense Manufacturing in North America following increased demand for its solutions across the sector, including a recent contract from Lockheed Martin Aeronautics. In 2017, Lockheed licensed Ubisense's enterprise platform SmartSpace for deployment at its F-35 program at Fort Worth to improve efficiency.
Date: 06 March 2018
Brad has more than 20 years' experience in aerospace, defense and automotive manufacturing, bringing to Ubisense expertise in key and strategic account management, business development and go-to-market strategies. He has delivered RFID solutions for Airbus and Boeing commercial aircraft parts in support of the industry's move toward digitization of aircraft parts and records and has an in-depth understanding of the customers' needs. Brad joins Jay Cadman, VP Sales for Americas team, and will be focusing on utilizing his networks and experience to help grow Ubisense's aerospace and defense customer portfolio.
Ubisense SmartSpace is proven to solve the challenges faced by manufacturers with long cycle times and high complexity such as those in aerospace, defense and commercial vehicles. Changing the way aerospace manufacturers deliver aircraft on time and to budget, SmartSpace provides complete visibility of the manufacturing process by integrating location technologies into a single operational view of production. For Airbus Ubisense provides an 'indoor radar', connecting with SAP to ensure timely arrival of components for assembly and up-to-date information management.
Brad Williams said: "Ubisense's SmartSpace solutions fill the gap between the physical and digital world, jump starting digitization efforts across all departments. With an unparalleled customer pedigree, Ubisense has a focus on delivering an Industry 4.0 platform from which enterprises can build a road map to transform the ways they manage complexity, and increase production."
Richard Petti, CEO of Ubisense said: "Rising commercial aircraft deliveries and higher defence spending are creating a positive outlook for aerospace and defence industry manufacturing in 2018. The dramatic increase in order books is putting pressure on assembly operations, MRO and the supply chain and is forcing companies to reengineer their processes and digitize operations to increase productivity. These are challenges that our SmartSpace solutions can, and do, resolve. We're very pleased to have Brad on board to help us further capitalize on the many exciting opportunities within this sector".