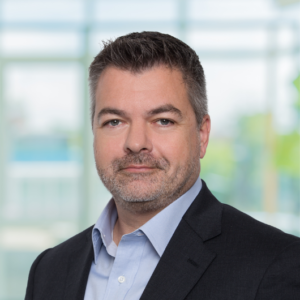 Adrian Jennings serves as Chief Product Advocate for Ubisense. In this role he acts as a spokesperson, accelerating development and adoption of Ubisense's SmartSpace platform by working with all stakeholders from initial vision through successful use. He brings the vision of the product to the market, helping evangelise this new category of spatial digitisation platform, and brings the vision of the market to the product, helping Ubisense align around a common goal.
Smarter manufacturing: How Ubisense aims to bring together the physical and the digital
Adrian Jennings, chief product advocate at Ubisense, has a useful analogy for why implementation of enterprise-focused IoT initiatives invariably struggle. Imaging that you kept losing your slippers, and that every time you found them there would be the innocent yet entirely guilty face of your new puppy staring back at you. What do you do?
"What most people do is hire slipper finders," explains Jennings. The concept of paying someone to be in your house and do nothing aside from find slippers – instead of training the puppy – is absurd. Yet it is redolent of what many organisations do, by fixing the problem, rather than the process.
Ubisense's primary product is SmartSpace, a platform which enables customers to create a real-time digital twin of their production environment. It is Jennings' job as chief product advocate – or 'chief talking officer', as he puts it – to make sure the industry understands the size and scale of the problem that Ubisense is trying to solve.
One particular customer study exemplifies the scope of SmartSpace and explains the puppy and slippers problem. For one large equipment manufacturer, running to watertight deadlines and schedules, it came down to two simple questions: 'where is my stuff?' and 'why isn't this stuff in the right place at the right time?'
If a generator cart, for instance, was lost, it potentially meant hours of driving around a particular site trying to find it. Question one was answered simply enough by tagging items and creating a map for it. No problem there. But going to the second question requires more thought. SmartSpace was utilised two hours ahead of a particular schedule, and the digital twin can be analysed to see what is where and, crucially, what isn't where.
"That is fixing the process – that is training the puppy," says Jennings. "People's moving process problems tend to manifest as 'I can't find things', and the question is 'why the heck isn't everything always where it's supposed to be?' That's fixing the process."
Once companies get the key to the door, they can build their own applications. "We're saying, look, we're giving you the operating system for space – that's what SmartSpace effectively is – we have the connectivity to all your business systems, to your IoT instances, and here's the development environment where you can take that and develop your own business process logic to extend is as far as you need to go," says Jennings. "Then they're off on the roadmap for the future."
Yet this fairytale ending, with enterprise and vendor skipping away arm-in-arm into the sunset, is never that easy. Maciej Kranz, CTO at building manufacturer KONE and late of Cisco, published a book at the end of 2016 entitled 'Building the Internet of Things.' 18 months after, a supplementary workbook was published because organisations felt as if they needed more of a step-by-step guide.
"We've been doing this stuff for a decade or more at Ubisense – since before people were talking about process digitisation and the notion of the chief digitisation officer existed," says Jennings. "What's changed is that people are realising something is happening and they need to get their arms around it, but also there's very little guidance out there about what it actually means, what it does, where specifically it can be applied in business, and how the heck they go about it.
"There's so many buzzwords and fairly meaningless rhetoric," adds Jennings. "It sounds interesting until you try to pick it apart and you find there's no substance there."
Never mind more advanced buzzwords like Industry 4.0 and Industrial IoT – Jennings has a problem with plain old IoT. "It's the Internet of Things, and 'things' are interesting – a little bit," he says. "But things are only really interesting insofar as they are part of a bigger process.
"Being a nerdy tech geek, I've got my home completely automated, and obviously have an IoT platform running here. I didn't do that because of my innate fascination with lightbulbs," Jennings adds. "The process of living my life in my home is why I care about the things – I don't care about them themselves. So to me even IoT is about process – but IoT has a very 'thing-based' view of the world."
This manifests itself when coming to the concept of digital twins – and it is one that Jennings is focusing on when he will be speaking at the IoT Tech Expo event next month in San Francisco. Jennings will be looking to explain how the traditional 'digital twin' has limited value because of one key factor.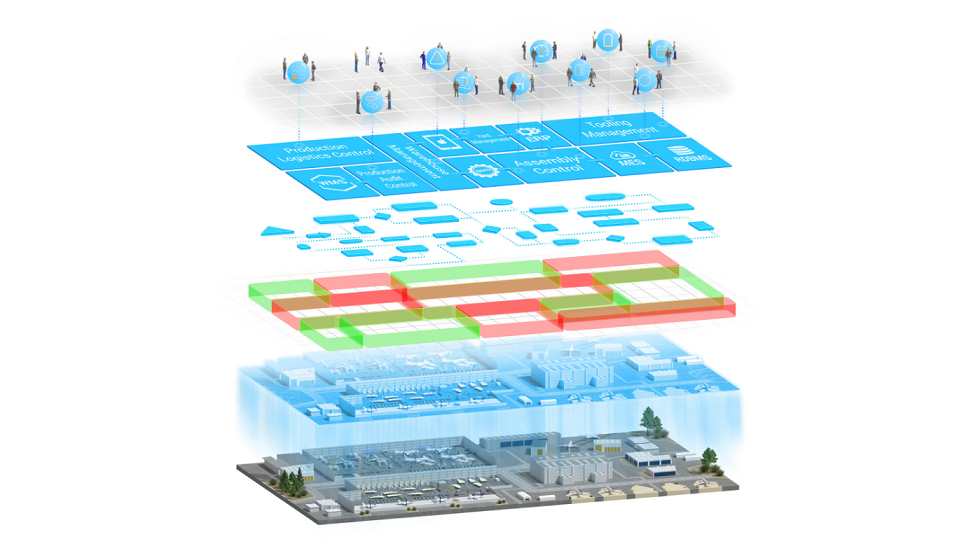 "People aren't things. There are a good deal of manual processes in the world, and for many processes, the important facet of the process is not the status of things, but the interactions of things," says Jennings. "It's not 'this tool is due preventative maintenance in two days', but 'this tool has entered a workspace where it is allocated to a five-day task, and therefore will go out of calibration during the process.'
"To put it another way, the aggregated status of every 'thing' in a process is not at all the same thing as the status of the process itself," he adds. "You get this whole world of manual processes, and you get this whole world of moving processes, and IoT doesn't really reach in there. SmartSpace does that – that is the whole point of it. We need to give computers the ability to sense, understand, analyse and manipulate space."
Ultimately, confusion reigns when it comes to delivering these projects, and Jennings is hoping to make the waters clearer in his discussion next month.
"I think there are people out there operating businesses who can't make the match up between what they're hearing about IoT and what they see in their facility," he says. "What I want them to take away is – yes, [they] are correct, there's a reason for that, but there's another piece. There's not a clear connectivity between IoT and moving or manual processes, because they don't quite meet, unless you put something like SmartSpace in there as well.
"There is something adjacent to IoT which should make people understand."