Our global network of specialist partners offer a wide range of technology and expertise to deliver innovative, real-time location-based solutions.
Become a Partner
Ubisense works with partners to extend into geographic markets, add valuable expertise in specific industry segments, and augment our location system with complementary sensor technology. If you would like to become a Ubsiense partner, contact us today.
Access Partner Resources
Ubisense provides dedicated resources for approved partners to help with the marketing, sales, implementation and support of real-time location solutions. Contact your Ubisense partner manager to access exclusive training material, co-branding assets and documentation.  Request access here.
Find a Partner
Bluetooth Low Energy (BLE)

Quuppa is a leading provider of Real-Time Location Systems (RTLS) using the Bluetooth Low Energy (BLE) standard. Headquartered in Finland and operating globally, Quuppa has more than 2,000 deployments across a variety of industries.  The location coordinate data from Quuppa BLE tags and locators integrates seamlessly into the Ubisense SmartSpace platform to create powerful location-based solutions.  https://quuppa.com/
RFID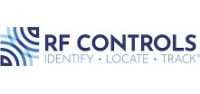 RF Controls RFID system can identify multiple passive RFID tags in three dimensions and with a long read range.  The real-time location and movement data of passive RFID tags can be integrated with the Ubisense SmartSpace software platform to provide a scalable, cost-effective RTLS solution.  https://rf-controls.com/
ToF Ultra-Wideband

Sewio Networks provides real-time location systems (RTLS) using ultra-wideband technology, driving business results for a number of industries and solutions, from indoor navigation to forklift tracking. Sewio has offices in the USA, UK, Germany and Czechia, and the RTLS can be integrated seamlessly into Ubisense SmartSpace applications  https://www.sewio.net/
Vision Systems

ART provides the vision system VERPOSE® that is capable of high-level accuracy by scanning a work area and comparing to pre-learned images. Assembly tools equipped with the ART vision system VERPOSE® and Ubisense Dimension4 Ultra-Wideband real-time location system can accurately locate itself with bolt-level accuracy to error-proof fastening sequences.  https://www.verpose.de
System Integrators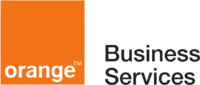 Orange Business Services is the global enterprise division of the Orange Group. It supports businesses around the world in their digital transformation.  With the DNA of a telco and the expertise of a service integrator, Orange Business Services is a network-native digital services company. From connectivity, the Internet of Things and the cloud to artificial intelligence (AI), app development and cybersecurity, Orange Business Services helps businesses at every stage of their data management.  https://www.orange-business.com/en

Industry Solutions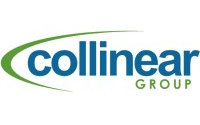 Collinear Group brings intelligence and technology to challenges unique to highly regulated industries, helping engineers, manufacturers and operators reach new heights. Collinear Group has a simple vision — a seamless aerospace industry that delivers the right information at the right time.  https://www.collineargroup.com/

Flexware Innovation is the go-to engineering firm for forward-thinking manufacturers that need to integrate their business and production systems to maximize their resources. Founded in 1996, our highly-skilled teams work side-by-side with customers to leverage technology and solve real business problems by providing best-in-class software development, automation engineering, manufacturing systems integration (MES, HMI/SCADA, & ERP), business intelligence solutions, Internet of Things (IoT) devices, and specialized product development.  https://www.flexwareinnovation.com/


InTec Health delivers essential technologies for medium to large scale medical and healthcare facilities.  Their solutions include Predictive Fall Analytics (using streams of high fidelity movement data from patients to accurately predict and prevent falls), Contact-Tracing, and Virtual Intelligent Routines (collecting real-time location data to streamline repetitive routines and aid compliance in healthcare). https://www.intechealth.us/
ASIA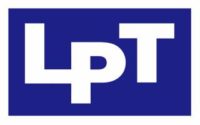 Logiprotech (Thailand) Co., Ltd. (LPTT) is an IOT Accelerator company. With expertise in production control and logistics management as well as precise tracking technology platforms (Real-Time Location Services), LPT applies Internet of Things to achieve breakthrough improvement for organizations.  http://lptt.co.th/
HEAD OFFICE (UK)
Ubisense Limited
St Andrew's House
St Andrew's Road
Chesterton
Cambridge, CB4 1DL
United Kingdom
+44 1223 53 5170
NORTH AMERICA
Ubisense America LLC
1630 Welton Street, Suite 1000E
Denver, CO 80202
United States
+1 720 549 7553
EUROPE
Ubisense GmbH
Klaus-Bungert-Straße 5B
40468 Düsseldorf
Germany
+49 211 2297330
Ubisense SAS
52 Boulevard De Sébastopol
75003 Paris
France
+33 1 83 79 06 82
JAPAN
Ubisense Japan
Rakuten Crimson House
1-14-1 Tamagawa
Setagaya City Tokyo
158-0094 Japan
+81 3 4577 8372