Become a Partner
Ubisense works with partners to extend into geographic markets, add valuable expertise in specific industry segments, and augment our location system with complementary sensor technology. If you would like to become a Ubisense partner, contact us today.
Interested in becoming a Ubisense partner?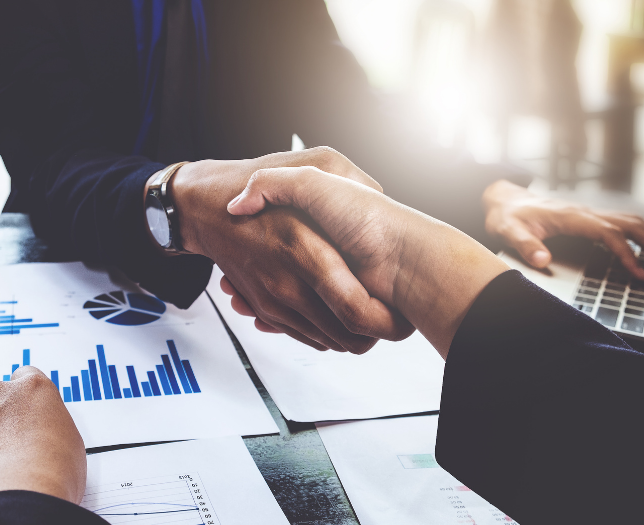 Why join the Ubisense Partner Program?
The Ubisense Partner Program is a hub of people, resources, and offerings brought together to give you everything you need to build and deliver successful real-time location solutions for your customers.
Competitive Margins
Register deals and benefit from partner pricing and competitive margins on Ubisense products and solutions
Exclusive Resources
Access to exclusive resources, material, and tools in our Partner Portal to train your teams, build custom solutions, and connect with customers.
Unparalleled Expertise
Benefit from 20 years of Ubisense experience deploying real-time location solutions globally. Our team, including the original four founders, are on hand to advise for any customer scenario.
Co-Marketing
​Access to co-marketing resources and material to help you generate awareness for your location solutions and feature in the Ubisense Partner Locator​
Open Integrations
Build re-usable integrations with Ubisense sensor hardware and open software platform, including direct access to open APIs to custom build solutions
Application Development
Use the SmartSpace low-code development platform to quickly create value-add solutions without needing teams of coders​.
Access Partner Resources
Ubisense provides dedicated resources for approved partners to help with the marketing, sales, implementation and support of real-time location solutions. Contact your Ubisense partner manager to access exclusive training material, co-branding assets and documentation. Request access here.
What type of Ubisense partner are you?
A referral partner provides sales qualified leads in return for a fee once the opportunity is sold. Ubisense is responsible for ultimate sale, delivery and support of the project.
Benefits:
Easy to get started and minimal training required
Access to marketing collateral to help identify leads
Online lead registration platform with live progress dashboards
Access to business connections and networking opportunities
Increased brand awareness
Improved return on investment for all parties.
Improved client retention
A service and support partner delivers end customer support services (implementation, configuration, support). Ubisnese will likely identify and negotiate the close of the opportunity, and the partner is responsible for post-sales.
Pre-requisites:
Training provided by Ubisense
Requires certification in Ubisense technology
Partner must have sufficient resources to meet client service level agreements for the region in which they operate
Benefits:
Ubisense tech support
Instant access to training material
Demos and proof of concept
Non-technical pre-sales support
A consulting partner delivers access to new customers, offer market knowledge, and help Ubisense gain access to RFQ/RFP. Ubisense will support consulting partners on a technical level, in deciding and advising on the appropriate RTLS and automation solution.

Benefits:
Integration and presentation of RTLS technologies to partners
Integration of partner's technology with Ubisense's latest technical developments
Network expansion with manufacturing experts
Marketing and sales promotions
Integrative partnerships
A strategic partner enters into a long-term agreement with Ubisense, commiting to market, sell, deliver and support end-to-end Ubisense solutions, typically into a geography or vertical specific market.
Requisites:
Requires training in Ubisense solutions

Includes

revenue commitments in return for highly competitive margins on Ubisense products

May include exclusive rights or access to specified markets
Benefits:
Increase technical expertise
Decrease cost-per-acquisition
Provide incremental lift to sales and revenue
Create steady streams of income
A systems integrator partner uses Ubisense solutions to add and extend the value of existing offerings, or create entirely new offerings based on Ubisense technology.
Pre-requisites:
Requires training in Ubisense solutions
Benefits:
Access to open APIs and technical resources to bulid solutions
May include co-marketing and selling into defined segments
Revenue growth and monetization opportunities
Business and technology expertise
Ability to leverage Ubisense strategic alliances
A technology partner adds to the Ubisense offering to unlock new/additional revenue streams with unique or differentiated products. Examples may include complimentary location or identification data technology, or cloud services.
Benefits:
Integrations into Ubisense offerings
Joint sales and marketing activity
Attractive margins to re-sell Ubisense products
IT support
A value added reseller (VAR) partner is able to sell Ubisense solutions directly to end customers and the VAR receives attractive margins. May be sold with or without Ubisense delivery and support.
Requisites:
Requires training on Ubisense products
Benefits:
Ability to add complimentary services and products to increase value to clients
Attractive margins on Ubisense products
The Ubisense go-to-market strategy and SmartSpace platform are easy to align to Collinear Group's solutions delivery approach in the Aerospace Industry. The mature platform and RTLS technology are a good fit with what we are looking to accomplish with our manufacturing customers.
"Flexware was looking for a market leader in RTLS to partner with to create holistic, integrated manufacturing solutions. Ubisense was the perfect fit with their agnostic platform, advanced SmartSpace software, and awesome team members. Ubisense came alongside Flexware as we stood up a demo system in our headquarters, providing continuous training and support while we learned how to implement, and integrate with, the system. They continue to stand beside us on sales calls and customer events, and we cannot imagine a better partner as we help our customers take the next step on their digital transformation journeys."
HEAD OFFICE (UK)
Ubisense Limited
St Andrew's House
St Andrew's Road
Chesterton
Cambridge, CB4 1DL
United Kingdom
+44 1223 53 5170
NORTH AMERICA
Ubisense America LLC
1630 Welton Street, Suite 1000E
Denver, CO 80202
United States
+1 720 549 7553
EUROPE
Ubisense GmbH
Klaus-Bungert-Straße 5B
40468 Düsseldorf
Germany
+49 211 2297330
Ubisense SAS
52 Boulevard De Sébastopol
75003 Paris
France
+33 1 83 79 06 82
JAPAN
Ubisense Japan
Rakuten Crimson House
1-14-1 Tamagawa
Setagaya City Tokyo
158-0094 Japan
+81 3 4577 8372