On-demand Webinar
Location Intelligence Across the Automotive Plant
Location intelligence solutions have been in high demand recently as manufacturers get back to work by monitoring worker movement and enabling contact tracing. However, for over a decade the primary purpose of these solutions has been to maximize throughput and reduce errors through digitization.
In this webinar, Adrian Jennings, Chief Product Advocate at Ubisense will discuss:
The most commonly deployed use-cases (from 

torque sequence control, through resource optimization, to automated tasking in repair processes).

Typical multi-year adoption paths for building value over time

Return on Investment examples

Common single platform strategies for long term growth

Lessons learned: dead-end technology choices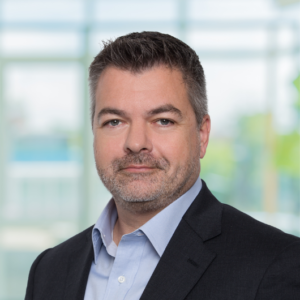 Presented by Adrian Jennings, Chief Product Advocate at Ubisense
Adrian's role as a spokesperson for Ubisense takes him all over the world, working with all sorts of organizations, accelerating the adoption of SmartSpace to transform processes. Adrian is a recovering rocket scientist, and as designated UK intelligence expert spent three years as a missile consultant with the US Department of Defence. He received a master's degree in physics from Oxford University and now finds himself bemusedly working for a Cambridge company.