On-demand Webinar
Lessons from restarting an automotive plant safely
As businesses restart operations, the focus is on maintaining social distancing. But at what cost to efficiency and productivity? Learn how organizations can not only use location technology to help workers maintain safe distances, but also protect operations from future shut-downs and find new ways to be efficient.
In this webinar, Adrian Jennings, Chief Product Advocate at Ubisense will discuss:
The two primary classes of contact-tracing technologies;
Tools to evaluate short-term costs and long-term benefits of both;
What contact-tracing and social-distancing technology has in common with factory digitization;
How to think about contact-tracing as process optimization; and
Examples of companies leveraging a back-to-work strategy as step 1 on a digitization journey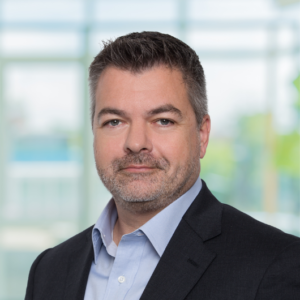 Presented by Adrian Jennings, Chief Product Advocate at Ubisense
Adrian's role as a spokesperson for Ubisense takes him all over the world, working with all sorts of organizations, accelerating the adoption of SmartSpace to transform processes. Adrian is a recovering rocket scientist, and as designated UK intelligence expert spent three years as a missile consultant with the US Department of Defence. He received a master's degree in physics from Oxford University and now finds himself bemusedly working for a Cambridge company.