On-demand Webinar
How to protect colleagues AND operations in pandemics
As businesses restart operations, the focus is on maintaining social distancing. But at what cost to efficiency and productivity? Learn how organizations can not only use location technology to help workers maintain safe distances, but also protect operations from future shut-downs and find new ways to be efficient.
In this webinar:
Advice on selecting the right technology and solutions
More than proximity: what happens when social distancing is broken at work
Isolate risks and stay open: how contact tracing can be precise enough to prevent future shut-down
Addressing data privacy: why contact tracing shouldn't mean surveillance
Re-using technology: why real-time location systems give you much more than proximity gadgets
About the Ubisense and Quuppa partnership
Quuppa was established in September 2012 by the team responsible for the invention of the High Accuracy Indoor Positioning (HAIP) at the Nokia Research Center. Ubisense partners with Quuppa to seamlessly integrating their Bluetooth Low-Energy (BLE) locators and tags with the Ubisense SmartSpace® platform to provide valuable location, movement and interaction data to improve processes, quality and safety.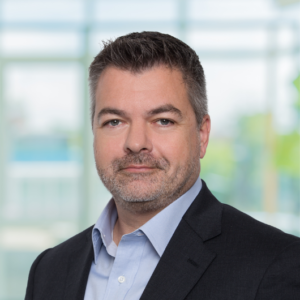 Presented by Adrian Jennings, Chief Product Advocate at Ubisense
Adrian's role as a spokesperson for Ubisense takes him all over the world, working with all sorts of organizations, accelerating the adoption of SmartSpace to transform processes. Adrian is a recovering rocket scientist, and as designated UK intelligence expert spent three years as a missile consultant with the US Department of Defence. He received a master's degree in physics from Oxford University and now finds himself bemusedly working for a Cambridge company.