This graphic was published by Gartner, Inc. as part of a larger research document and should be evaluated in the context of the entire document. The Gartner document is available upon request from Ubisense.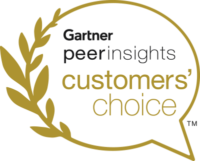 Gartner Peer Insights 'Voice of the Customer': Indoor Location Services, Global
Discover why Ubisense got the highest score for "The willingness to recommend" among vendors
The "Voice of the Customer" is a document that synthesizes Gartner Peer Insights' reviews into insights for IT decision makers. This aggregated peer perspective, along with the individual detailed reviews, is complementary to Gartner expert research and can play a key role in your buying process, as it focuses on direct peer experiences of implementing and operating a solution.
Download your complimentary copy and discover the ratings covering specific aspects of the experience with the vendor and why Ubisense landed in the "Customers' Choice" quadrant.
The GARTNER PEER INSIGHTS CUSTOMERS' CHOICE badge is a trademark and service mark of Gartner, Inc., and/or its affiliates, and is used herein with permission. All rights reserved. Gartner Peer Insights Customers' Choice constitute the subjective opinions of individual end-user reviews, ratings, and data applied against a documented methodology; they neither represent the views of, nor constitute an endorsement by, Gartner or its affiliates.

Gartner Peer Insights reviews constitute the subjective opinions of individual end users based on their own experiences and do not represent the views of Gartner or its affiliates.
About Ubisense
How we help you turn vision into reality:
Keep traditional ERP and MES planning systems up-to-date with real-time location data
Monitor and control complex moving processes in line with your plan
Track and locate critical assets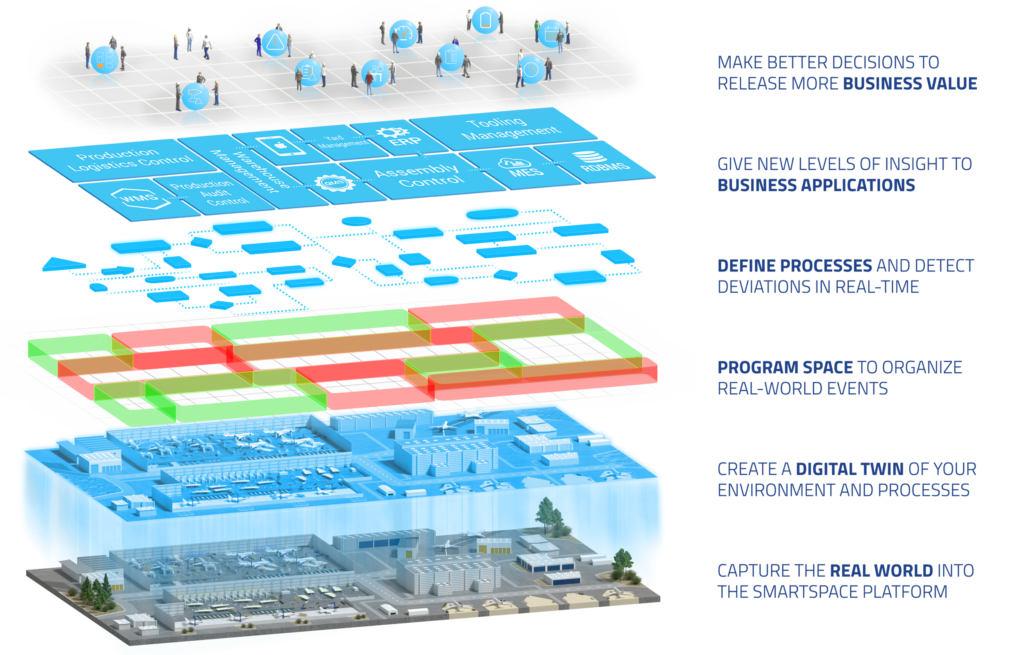 Automotive
We bring IoT to life across the Automotive Industry. Ubisense technology connects activities to manufacturing execution and planning systems, so real-world processes involving moving assets are visible and measurable.
Aerospace
Ubisense helps the Aerospace, Defence and MRO sectors to close a fundamental data-gap between their production systems and the real-world physical activities. Become more productive and lay the foundations for greater competitiveness in a digital world.
Commercial Vehicles
Ubisense helps the agricultural and heavy machinery industries to find new ways to reduce costs, create new value streams and increase the quality of products and services.
Other Industries
Ubisense helps the manufacturing industry, to reduce costs, create new value streams for customers and increase the quality of their products and services.
HEAD OFFICE (UK)
UBISENSE LIMITED
ST ANDREW'S HOUSE
ST ANDREW'S ROAD
CHESTERTON
CAMBRIDGE, CB4 1DL
UNITED KINGDOM
+44 1223 53 5170
NORTH AMERICA
UBISENSE AMERICA LLC
1630 WELTON STREET, SUITE 1000E
DENVER, CO 80202
UNITED STATES
+1 720 549 7553
EUROPE
UBISENSE GMBH
KLAUS-BUNGERT-STRAßE 5 b 40468 DÜSSELDORF
GERMANY
+49 211 229733-0
UBISENSE SAS
52 BOULEVARD DE SÉBASTOPOL
75003 PARIS
FRANCE
+33 1 83 79 06 82
APAC
UBISENSE JAPAN K.K.
INSPIRED.LAB.
OTEMACHI BUILDING 6F
OTEMACHI 1-6-1
CHIYODA-KU TOKYO
100-0004 JAPAN
+81 3 4577 8372