46100 Grand River Avenue, Novi, Michigan, USA
Presentation held on 30 October 2019 @ 2pm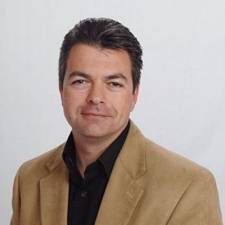 Ubisense Chief Product Advocate, Adrian Jennings, will deliver a presentation on the topic of 'People Aren't Things: Extending IoT to Manual Processes'.
Join us on 30 October at 2.00pm!
About Ubisense
Ubisense transforms physical spaces into smart spaces, bringing manufacturers proven gains in quality, cost, and productivity. Our SmartSpace platform monitors the physical flow of the factory creating a real-time "digital twin" of the process. This Digital Process Twin provides the deep situational awareness that empowers people to make more insightful decisions, and business systems to operate with foresight and certainty. With offices in the UK, France, Germany, North America, Canada and Japan, Ubisense has more than 900 customers across the globe, and has enabled many to implement their factory digitisation strategies.
About The SAE Innovations in Mobility Conference
The SAE Innovations in Mobility Conference provides attendees with a revolutionary technical experience in the areas of Smart Manufacturing, Next Gen Materials, Advanced Propulsion, Smart Mobility and Infrastructure, Automated and Unmanned Mobility, and more.
In response to evolving mobility demands, eight previously held SAE International events will be co-located, along with the aforementioned topics, into 5 technology tracks – creating a comprehensive technical programme.
Ubisense Presentation at The SAE Innovations in Mobility Conference – by Adrian Jennings: People Aren't Things – Extending IoT to Manual Processes
IoT focuses on connectivity between "things" – devices, machines, tools etc., but in automotive assembly many processes are still overwhelmingly planned, supervised and executed by people. In this presentation Adrian Jennings describes how the standard notion of the IoT "Digital Twin" has limited value in these applications, leaving large parts of critical processes completely opaque and unconnected. Using real-world case studies as examples, Adrian will explain technologies that are extending the Digital Twin to encompass manual assembly activities and how significant value is being created as a result.
Adrian Jennings, Chief Product Advocate
Adrian Jennings serves as Chief Product Advocate for Ubisense. In this role he acts as a spokesperson, accelerating development and adoption of Ubisense's SmartSpace platform by working with all stakeholders from initial vision through successful use. He brings the vision of the product to the market, helping evangelise this new category of spatial digitisation platform, and brings the vision of the market to the product, helping Ubisense align around a common goal.
Prior to joining Ubisense Jennings was CTO of Time Domain, a location technology provider for both civilian and military use. He is a recovering rocket scientist, and as designated UK intelligence expert spent three years as a missile consultant with the US Department of Defense. He received a master's degree in physics from Oxford University and now finds himself bemusedly working for a Cambridge company.