[2020 Report] IoT: Is it worth it?
Discover if IoT is really adding value in manufacturing and who is taking advantage of these new technologies.
On behalf of Ubisense, Arlington Research conducted a survey of 300 manufacturers across Europe and the US to explore the adoption of IoT, the value (perceived and real) of new technologies, and the challenges organizations are trying to overcome when making investments.
In this report:
– Benchmark yourself against peers in the adoption of IoT
– Key use cases where IoT value can be found
– Inhibitors to adoption of new technology
– Recommendations for 2020 and beyond
About Ubisense
How we help you turn vision into reality:
Keep traditional ERP and MES planning systems up-to-date with real-time location data
Monitor and control complex moving processes in line with your plan
Track and locate critical assets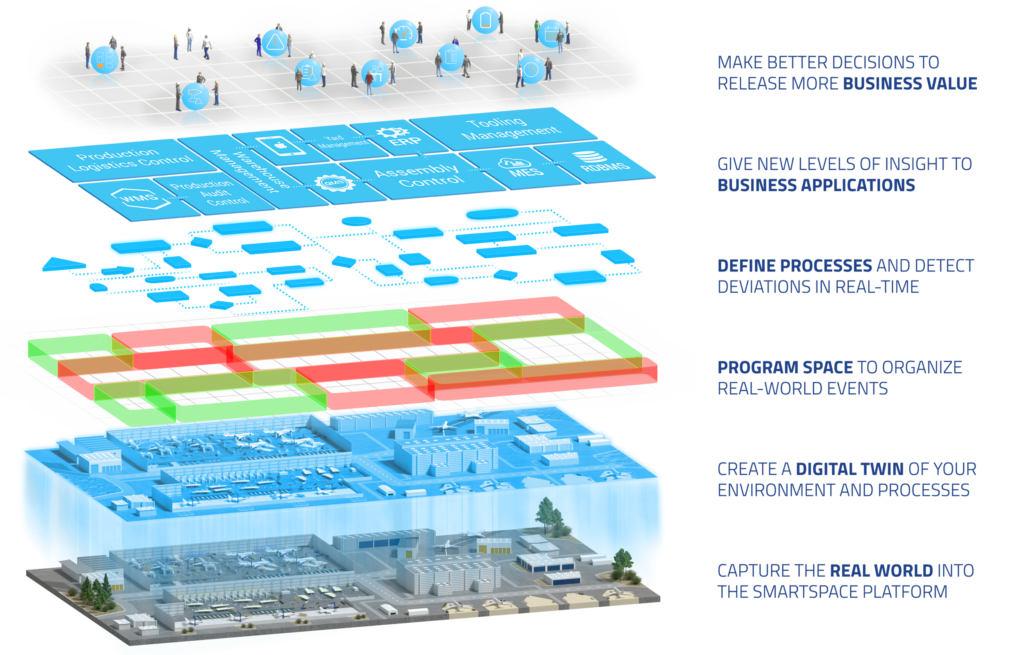 Automotive
We bring IoT to life across the Automotive industry, connecting real-world activities to manufacturing execution and planning systems, so processes involving moving assets are visible and measurable.
Aerospace
Ubisense helps the Aerospace, Defence and MRO sectors to close a fundamental data-gap between production systems and real-world physical activities. Become more productive and lay the foundations for greater competitiveness in a digital world.
Commercial Vehicles
Ubisense helps the agricultural and heavy machinery industries find new ways to reduce costs, create new value streams and increase the quality of products and services.
Other Industries
Ubisense works across diverse industries from healthcare and life sciences to transportation and entertainment. Find out how RTLS can help reduce costs, increase productivity, keep workers safe and deliver better experiences for customers.
HEAD OFFICE (UK)
UBISENSE LIMITED
ST ANDREW'S HOUSE
ST ANDREW'S ROAD
CHESTERTON
CAMBRIDGE, CB4 1DL
UNITED KINGDOM
+44 1223 53 5170
NORTH AMERICA
UBISENSE AMERICA LLC
1630 WELTON STREET, SUITE 1000E
DENVER, CO 80202
UNITED STATES
+1 720 549 7553
EUROPE
UBISENSE GMBH
FRANZ-RENNEFELD-WEG 6
40472 DÜSSELDORF
GERMANY
+49 211 229733-0
UBISENSE SAS
52 BOULEVARD DE SÉBASTOPOL
75003 PARIS
FRANCE
+33 1 83 79 06 82
APAC
UBISENSE JAPAN K.K.
INSPIRED.LAB.
OTEMACHI BUILDING 6F
OTEMACHI 1-6-1
CHIYODA-KU TOKYO
100-0004 JAPAN
+81 3 4577 8372